You have set up your new festival or season, tested your application forms, checked your payment setup, made sure your box office is linked and you know how your events will be imported/exported to your website  – you're ready to launch!
Simply flip the Private button to Public

You will see this pop-up – tick the boxes, make your payment and your festival or season will appear in the festival finder open for applications / registrations.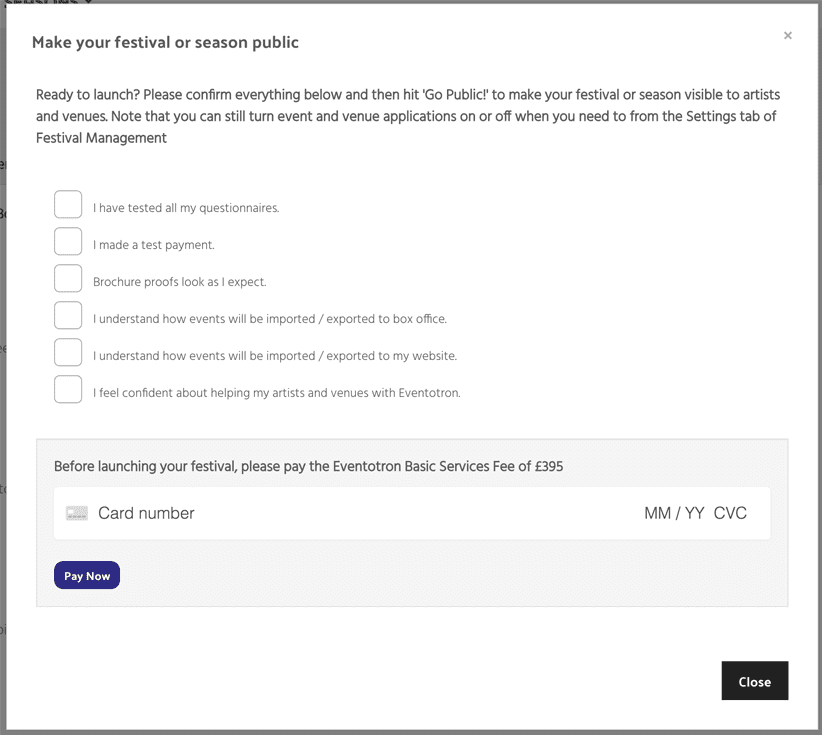 That's It!