You have created an event and maybe you've applied to a festival or season. You are working with other people on the event and you'd like to give them access to it in Eventotron. Here's how:
Go to your event in Eventotron (log in, click on EVENTS in the top menu and you'll find your event under My Events)
Click on the person icon

Here you will see two sections – Your Team and Companies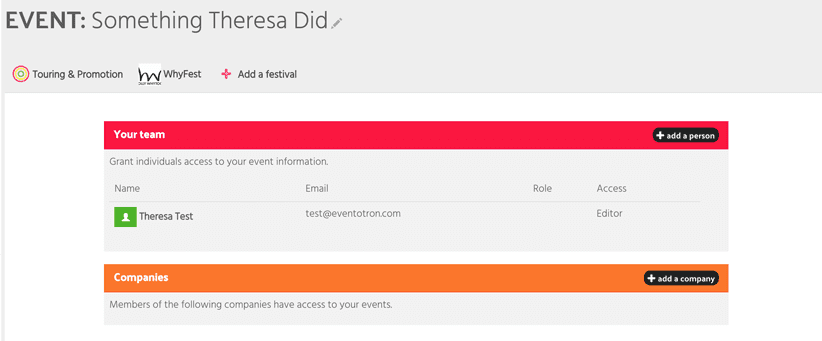 To add a person – click +add a person and complete the form. You can choose whether the person has full editor privileges or can just see your event as a viewer. You can also assign them a role under contact type.

Once added that person will receive an email notifying them and providing them with log in details if they do not already have an Eventotron account. Their profile icon will appear in red until their full contact details have been entered (you or they can do this – just click on the red profile icon and fill in the form). It's important to complete the contact information as this can prohibit you from finalising your event.
Adding a company to your event
If you have a company then you can add it here – click +add a company and choose your company from the dropdown. Only companies associated with your account will appear in this dropdown list.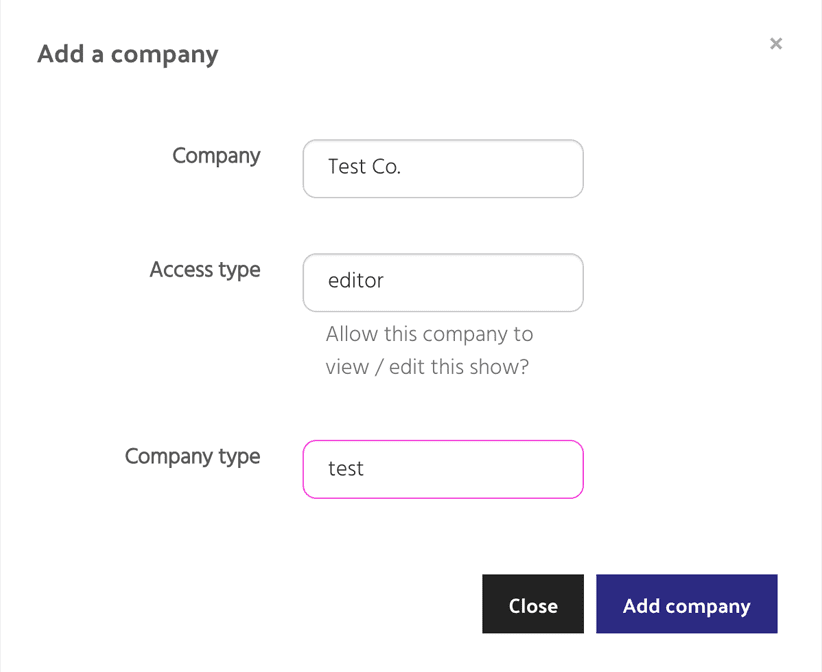 All the people associated with your company in Eventotron will now have access to the event. Please see this guide on how to add people to your company.