There are three possible phases to the application / registration process. You can set your festival or season up to move events through these phases in whichever way works best for you.
Application (optional)
A short section designed to get the basics about an event. To set it up, click on the section you want to make the Application and click Options. Tick Application Form. All newly created festivals/seasons have an Application Form section as a default.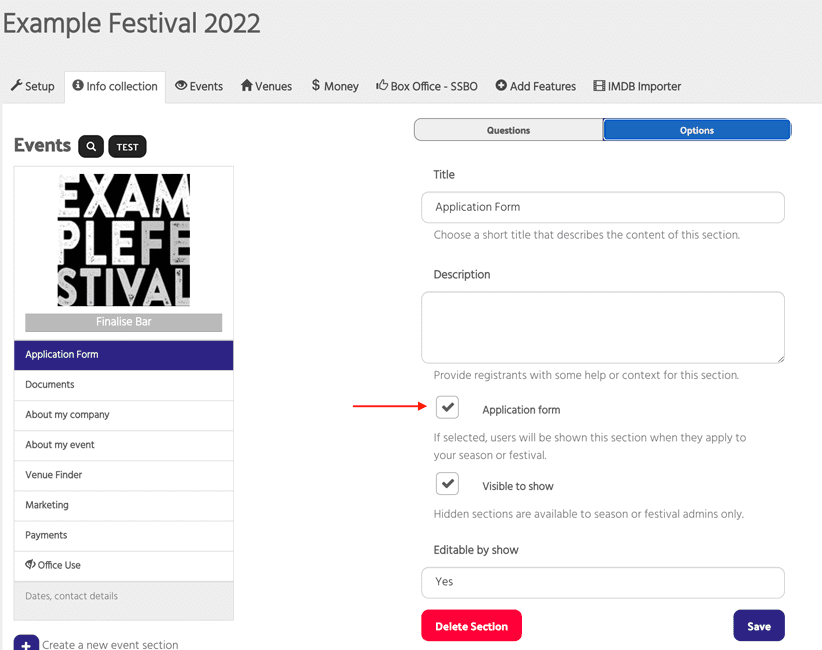 You can choose whether you want to allow events to automatically progress to the next phase or hold them pending a decision about their suitability. You determine this in Setup – Options – Automatically Approve Events. If you choose Yes the event will automatically be accepted at the application phase and will move on to the rest of your registration forms. If you choose No the event will not be able to progress until you have accepted it. How to Accept, Reject or Unaccept an Event.
It's possible to apply an application fee at this phase. If the fee is required, then the event cannot progress until it is paid.
Please note: Although as the festival or season you will not become aware of an event while it is completing the application phase, progress IS saved so an event manager can go away and come back later. Once they have completed the application phase you will receive a notification and the event will appear in the Events tab of your management dashboard.
Registration (this is the main phase of the process)
Generally this is the longer part of the process, often with a lot of sections / questionnaires.
For some festivals or seasons this is the only phase and events remain in the registration stage as new sections/questionnaires are opened and closed. How to open, close and lock sections.
This is often (but not necessarily) the point at which an event might match itself up with a venue using the Venue Finder.
Most festivals/seasons will use the idea of 'finalising' so events see an overall progress bar as they answer required questions.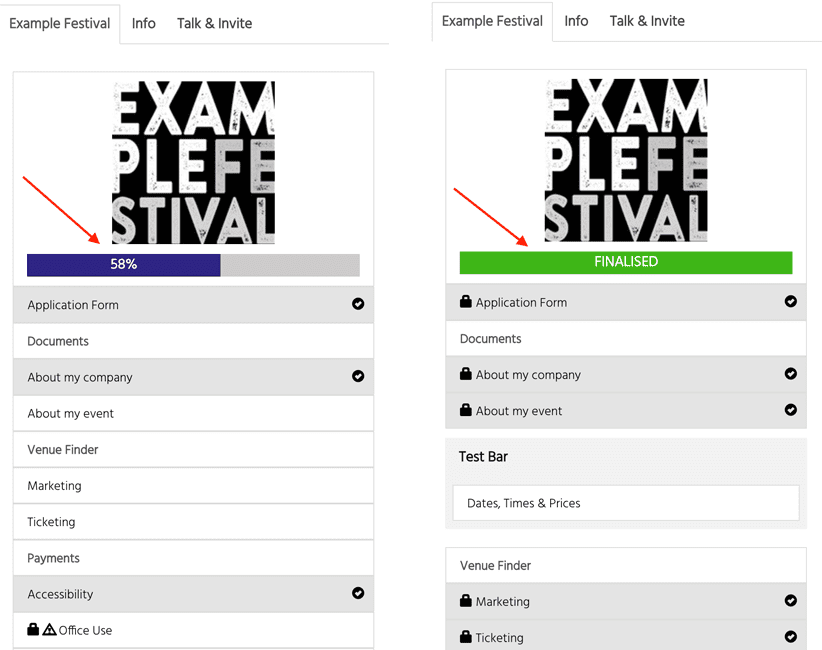 If the festival requires an event to finalise, they can also ask for a fee when progress hits 100%
To set up the Finalise / Progress bar – click on the grey bar under your festival/season logo in Info Collection. Flip, Require events to 'finalise' to YES.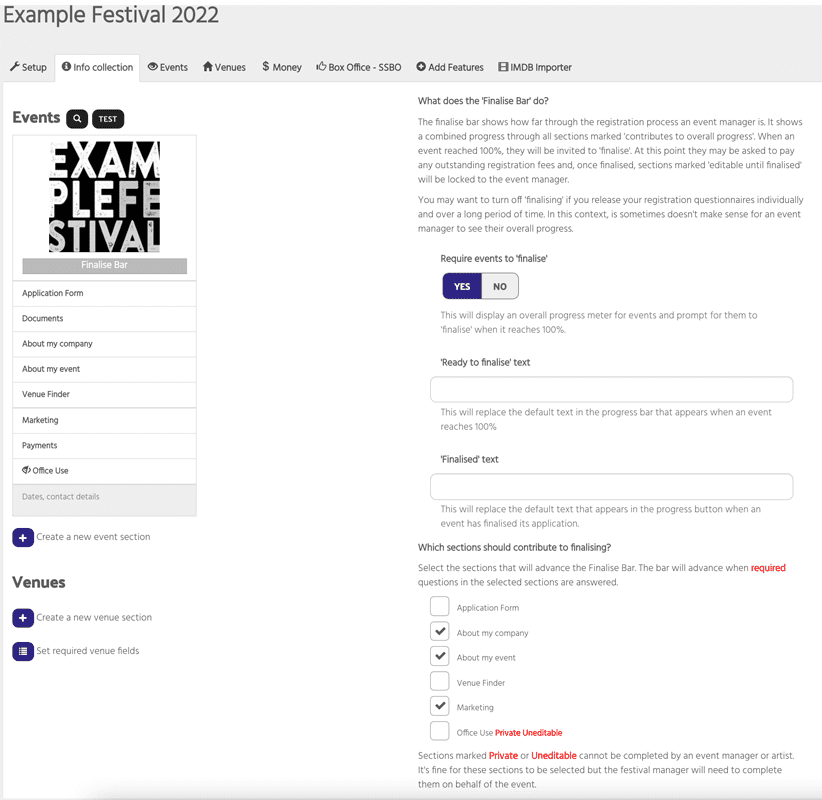 You can change the short 'ready to finalise' and 'finalised' text here and also identify which sections contribute towards finalising.
Finalised (optional)
The festival/season has the option to lock some or all of their sections / questionnaires for an event that has finalised. To do this click on the section's Options and set Editable by Show to Until finalised.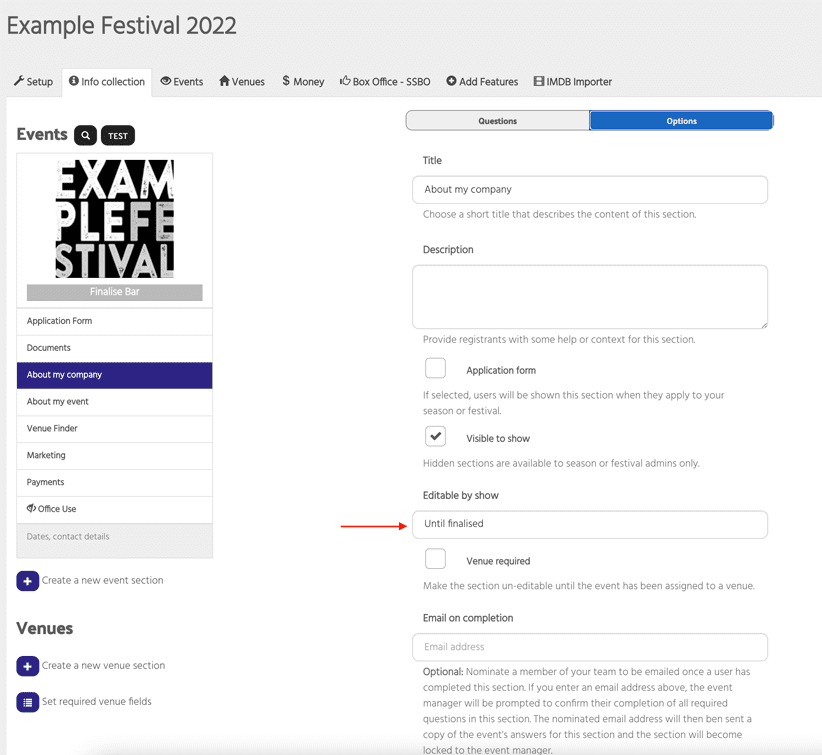 If a festival/season assigns events to venues (rather than letting the event and venues managers collaborate to do this themselves) they will often do it at this stage and set session dates, times and prices for their events and venues.
The festival/season can open up new or existing sections / questionnaires at this point and the event manager will be able to return to fill them in or amend them.
There are some additional settings for individual sections/questionnaires that mean they can straddle steps and / or be locked individually if the event manager indicates that they have completed it. How to open, close and lock sections.