Are you trying to track down an artist or venue manager? Want to see previous events a company has performed with you?
You can now use the Address Book to search all your contacts – anyone who's been involved in festivals or seasons managed by you will appear in your Address Book.
Log into Eventotron and click on the profile icon at the top right. Click ADDRESS BOOK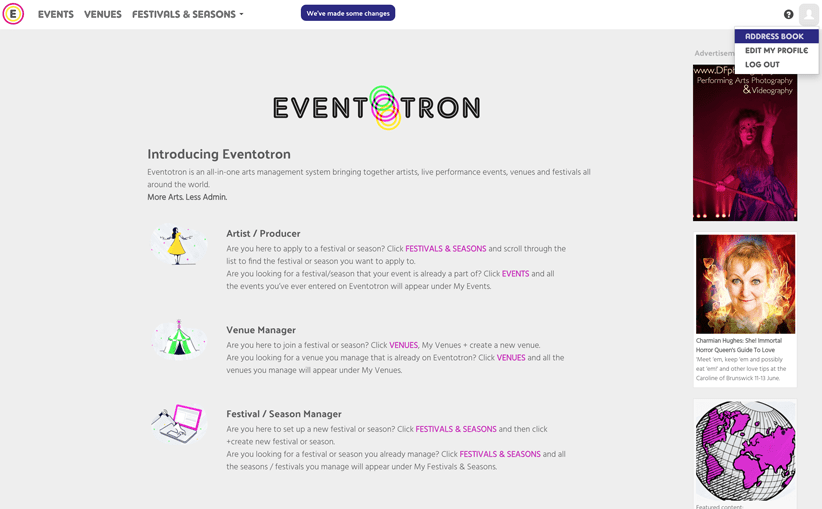 You can search on name, email or phone number. You can then click on the person you are looking for and, if you have permission, you can jump straight to their events or venues.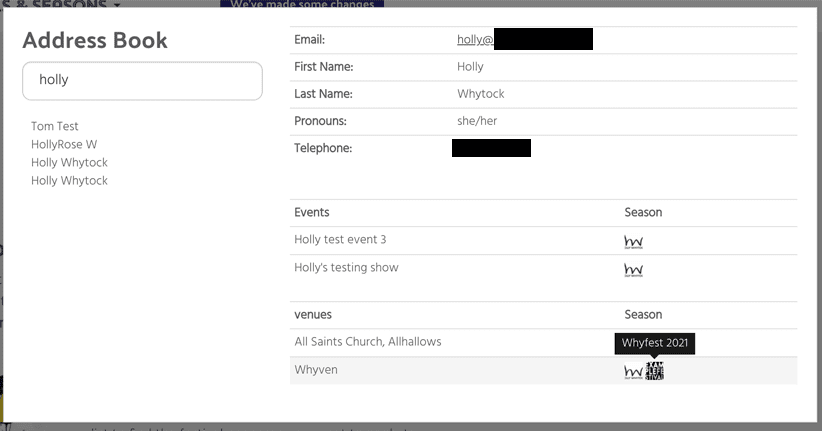 This is a really useful way to quickly search through all your contacts regardless of the festival or season they're involved in.