Eventotron works with over 100 different festivals and seasons. We are here to help with any questions you might have about using our service.
If your question is specific to the festival or season you are applying to or registering with then please contact the festival/season directly. You can usually find contact details at the bottom of the form sections on the left side.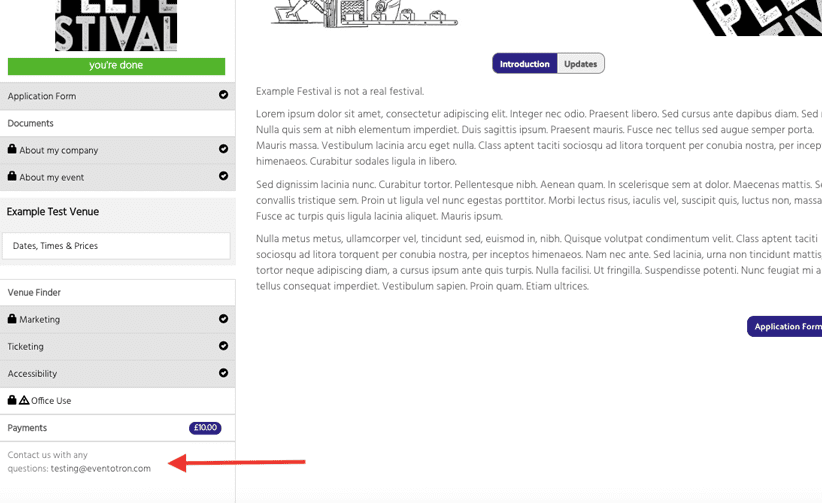 The festival/season you are applying to will be able to assist you with:
How to complete their application forms and registration forms
When your event will go on sale
Ticket sales updates
Changes to website / brochure copy, images and video links
Registration fees payments
Payouts and settlements
If you can't find the contact info or you are still not sure where best to direct your question then do message us and we'll point you in the right direction.